To start playing the game and participate in the battles, the players must collect at least 1 hero. Players make a battle formation with 1 - 5 heroes. Players arrange heroes to complement each other, maximizing their powers and chances of winning.
Initially, players have to buy Packs on the marketplace (Game Asset Offering). Each Pack will randomly unlock 3 different heroes with rarity of 100% Rare, the ratio of race is 18.5% for Human, Beast, Elf, Goblin, Undead (each) and 2.5% for Demon, God, Naga (each). Then, players can buy/sell heroes on the marketplace, the price depends on the market demand.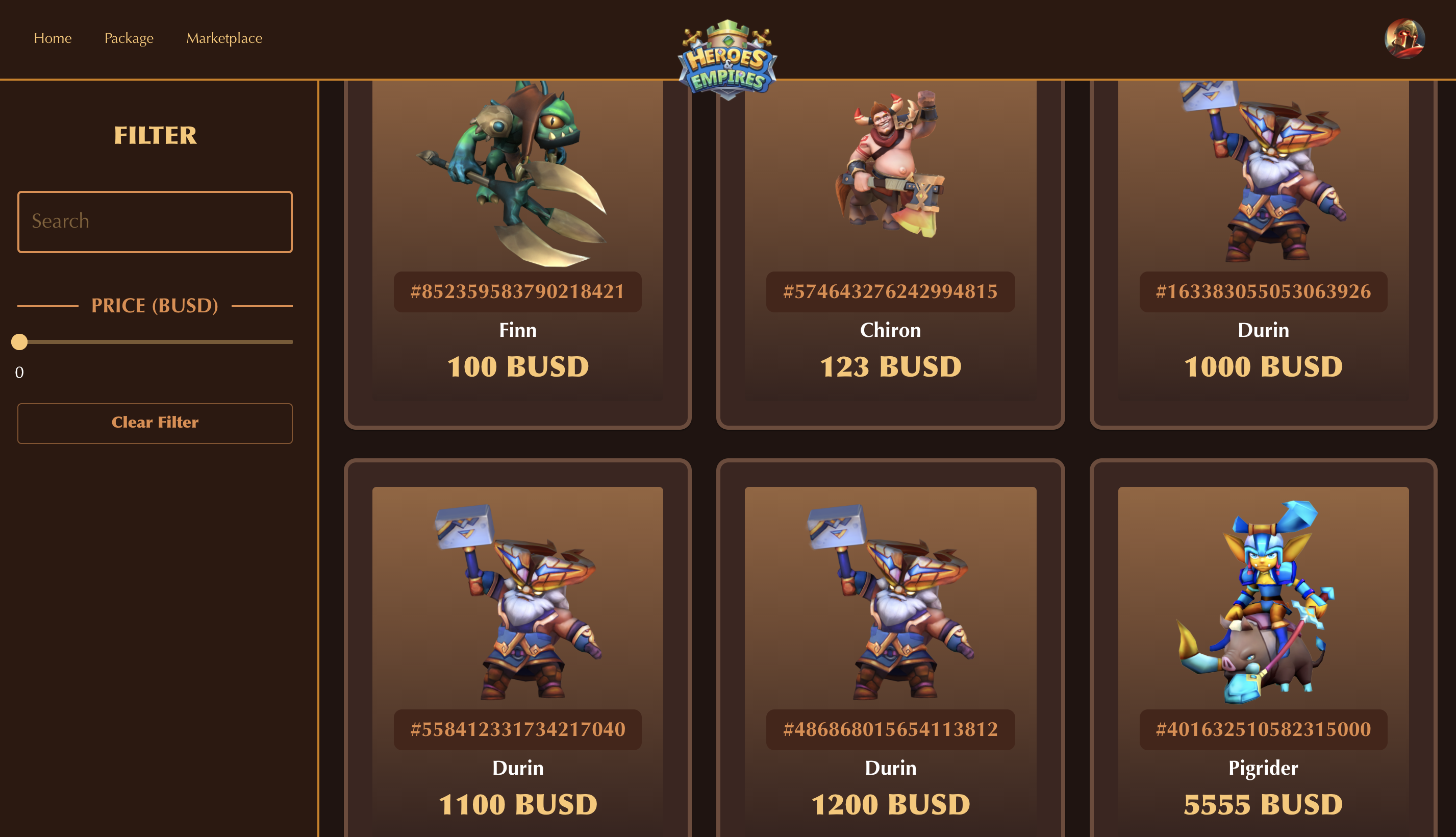 All your heroes will be appeared in "Heroes"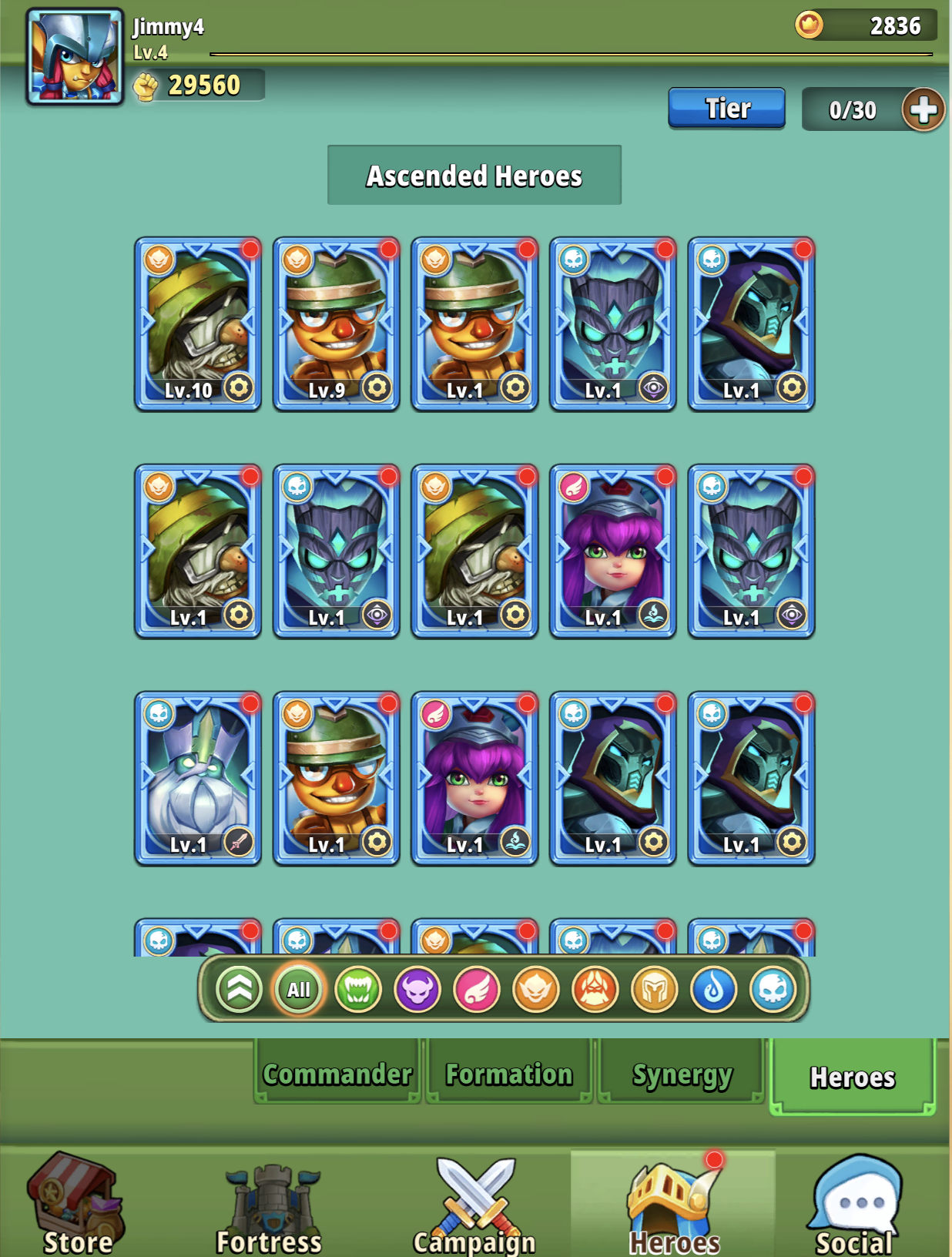 The default slots for heroes is 30. In case you want to increase the number of slots, you have to spend some HE tokens.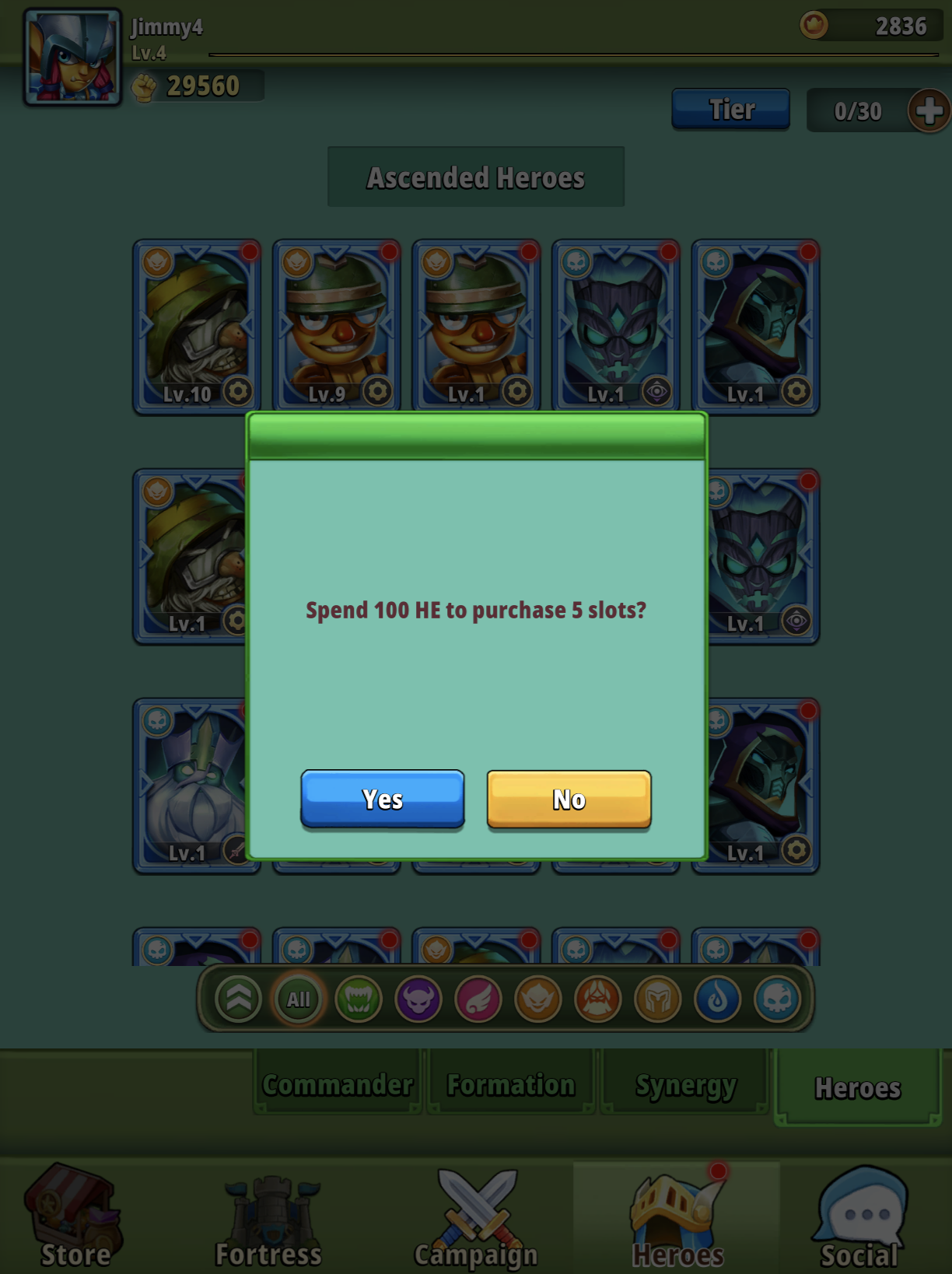 After collecting the necessary number of heroes, players begin to participate in PVP, PVE battles; earn rewards; upgrade and increase the power of heroes.
Players can increase the power of heroes by equipping the appropriate gears. These gears are earned through in-game quests or purchased on the marketplace, the price depends on the market demand.
In heroes & Empires, there are 3 types of quests: Daily quests, weekly quests and progress quests. Players must complete these types of quests to earn rewards and HE tokens.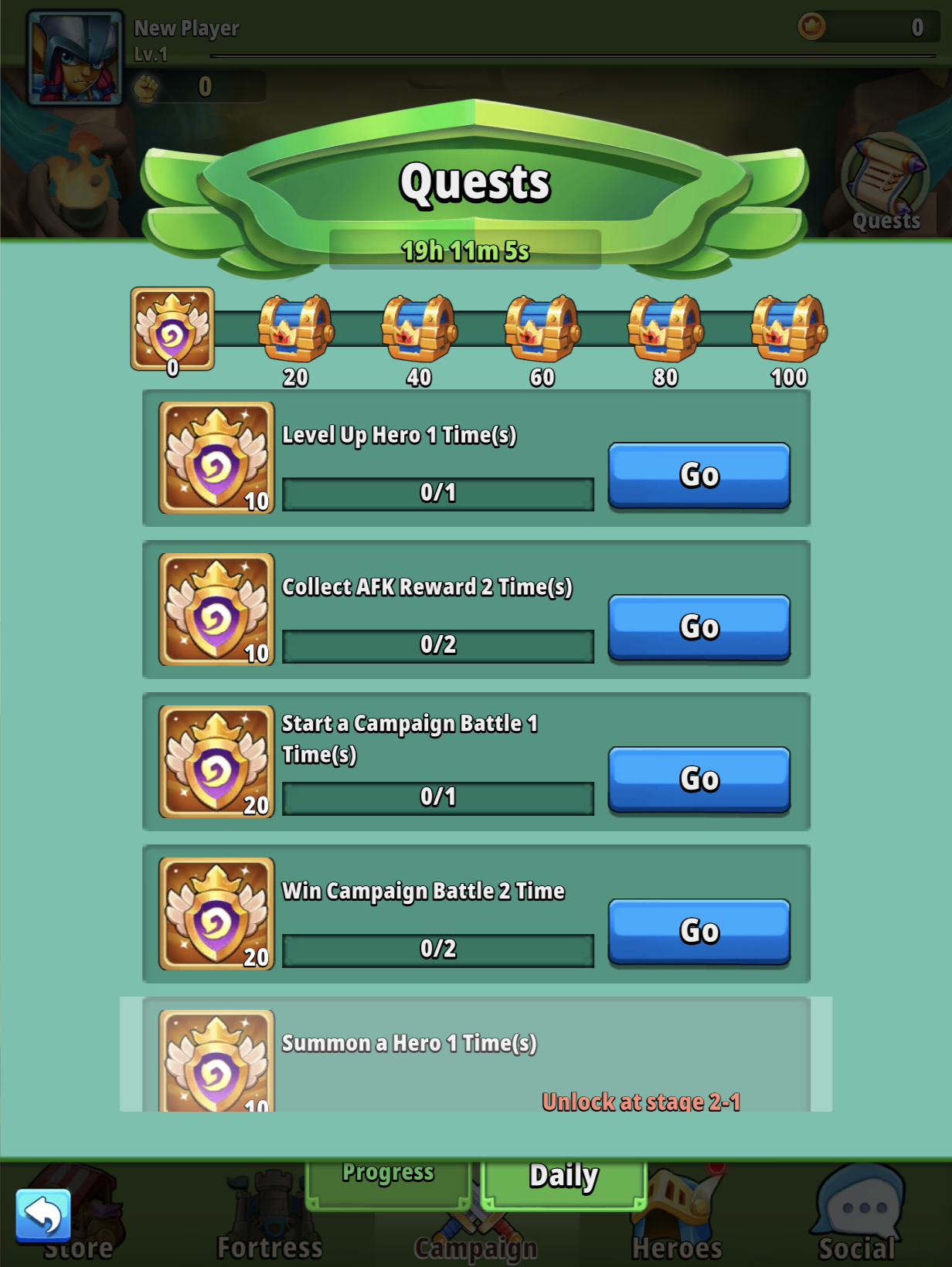 Daily quests

: These can be done every personal game day, not to be confused with the one time only quests. Players need to complete quests to collect activity points. Activity points allow players to unlock quest chests in the quest menu. Players who earn all HE tokens and rewards during the day will not be able to earn more. Players have to wait until the next day to continue to do daily quests.
‌Progress quests

: Players complete different process quests to collect different rewards. Players must reach a certain stage to unlock new quests.